So.. Having honed the skills and learnt what is possible with QR codes.. coupled with the ability to manage them, making them 'Dynamic' – a fresh new idea came about… A new spin on the old idea for Valentines…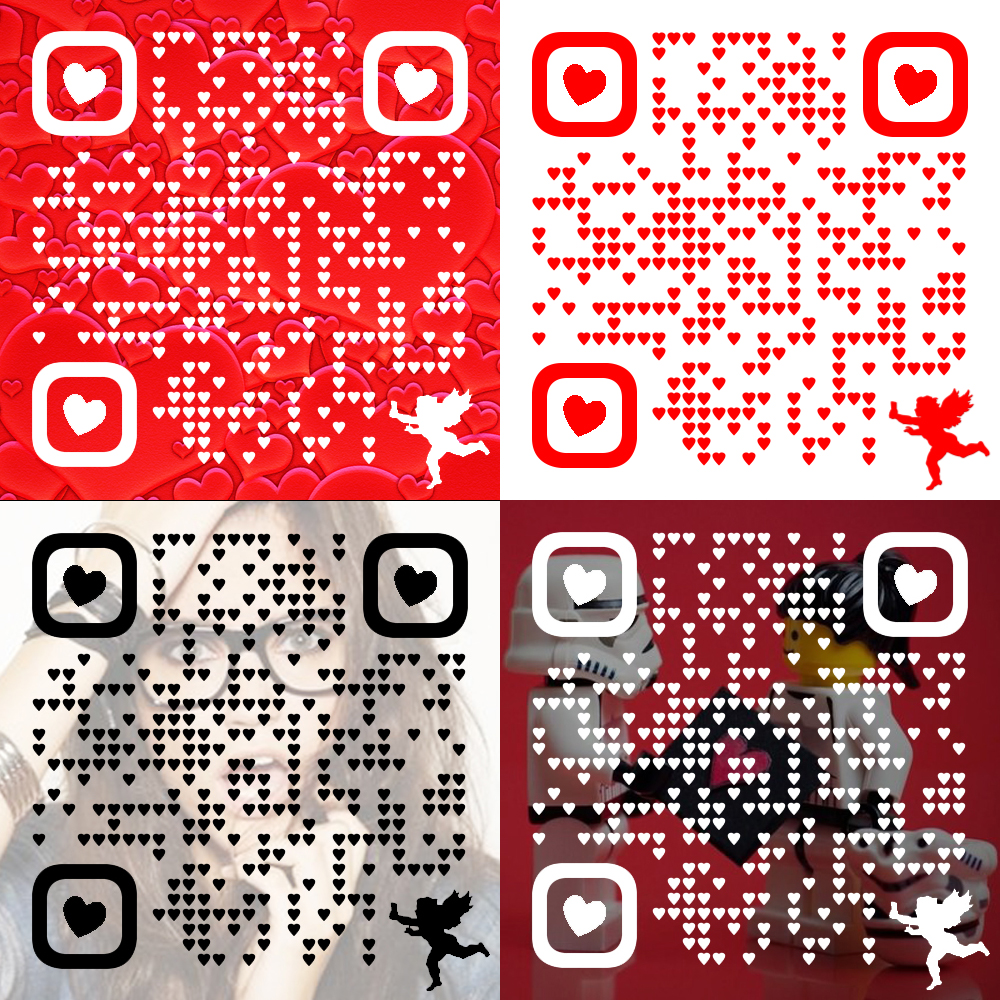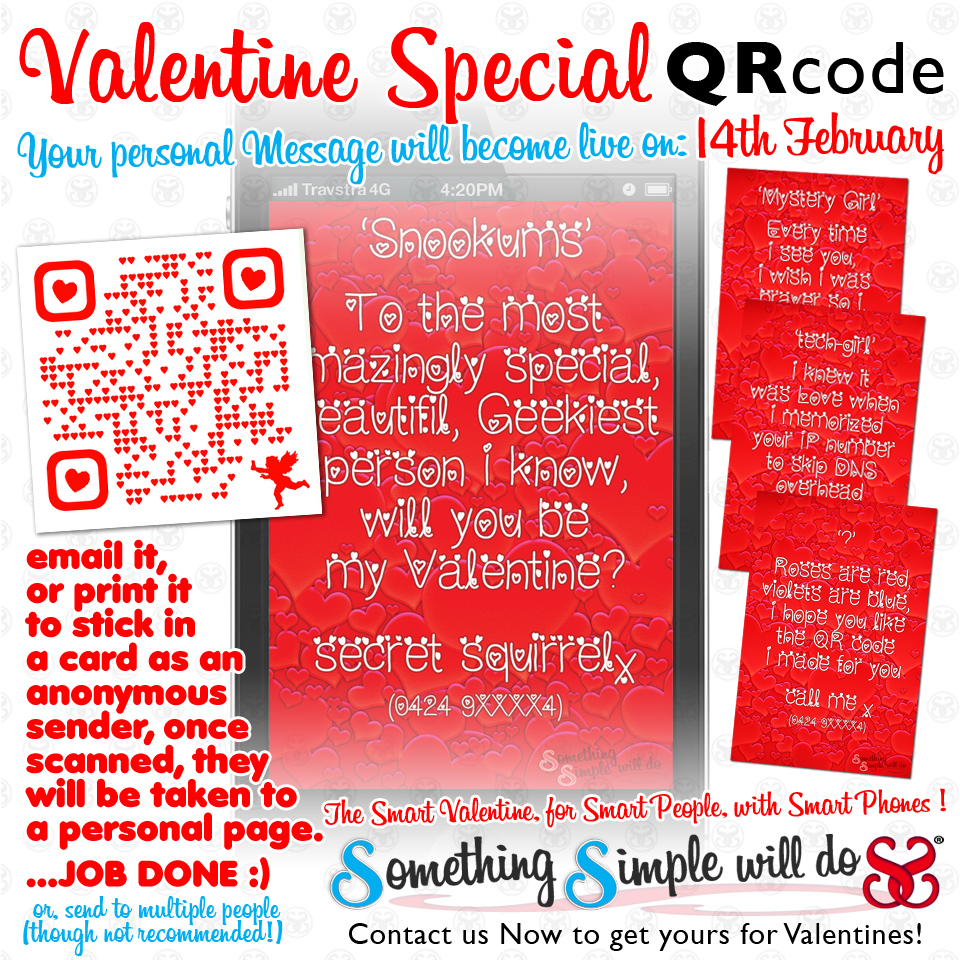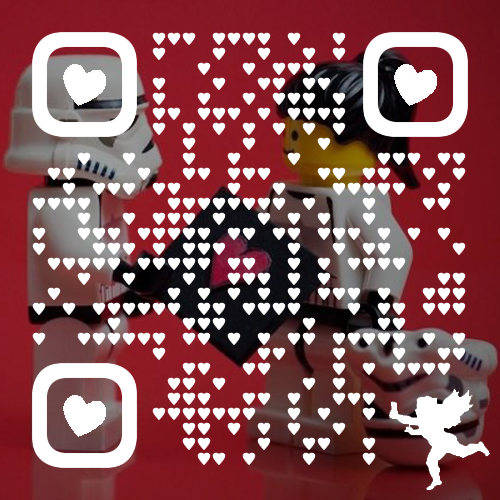 Super stoked I managed to work out how to tweak them further in Photoshop – can even add background images!
(had to pat myself on the back for that one – as nobody here to do it for me, sob sob – TB valentineless this year

)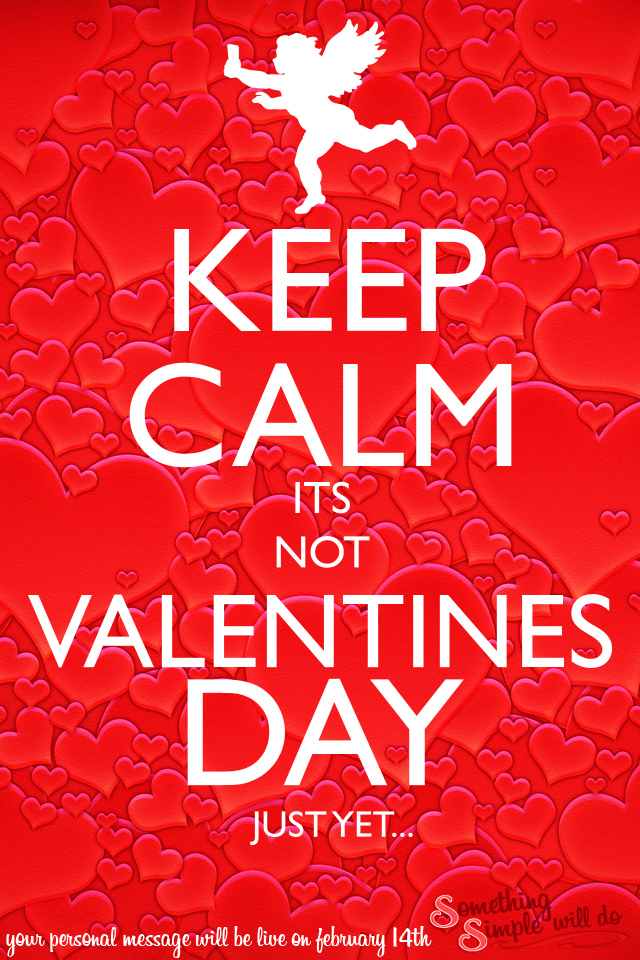 Simply email your message, and a unique page will be created, only available to anyone who scans the QR code you will be supplied. Send to your fiance, partner, mystery love, or even multiple people (if you're a bit of a Casanova). The messages go 'live' on feb 14th – until then, a simple 'Keep Calm' message will appear (as shown above).