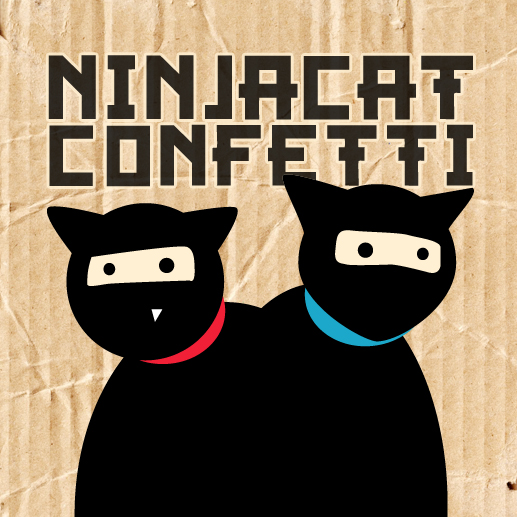 Introducing.. wordwide exclusive… Ninjacat Confetti! Civet Cat's are so politically incorrect these days!
Organically produced multi-use product, crafted by cats! Confetti, cat litter, compost, mulch, pillow stuffing, worm food, .. find your own use!

Available in variety of colours on request (box colour and appetite dependant)
more info, pics, videos etc available at their facebook page : https://www.facebook.com/Ninjacatconfetti

So basically.. how to make a company in a day..
1) Realise you cats habit of chewing boxes and making a continual mess could actually be beneficial to the world.
2) Come up with a catchy name, register a new facebook page.
3) Produce a quick logo and illustration, make some sticker labels.
4) Bag up goods into bags and label, photograph stock.
5) Upload facebook identity, various pic and videos to page.
6) Job done.
…to do.. (available Friday 13th)
7) Add a new item to the shop (website and/or facebook), BANG! Legit Product, right there.
Made from FREE, ORGANIC, RECYCLABLE materials into a unique versatile product.. rare as ye like too.. as they are pretty lazy and work sporadically.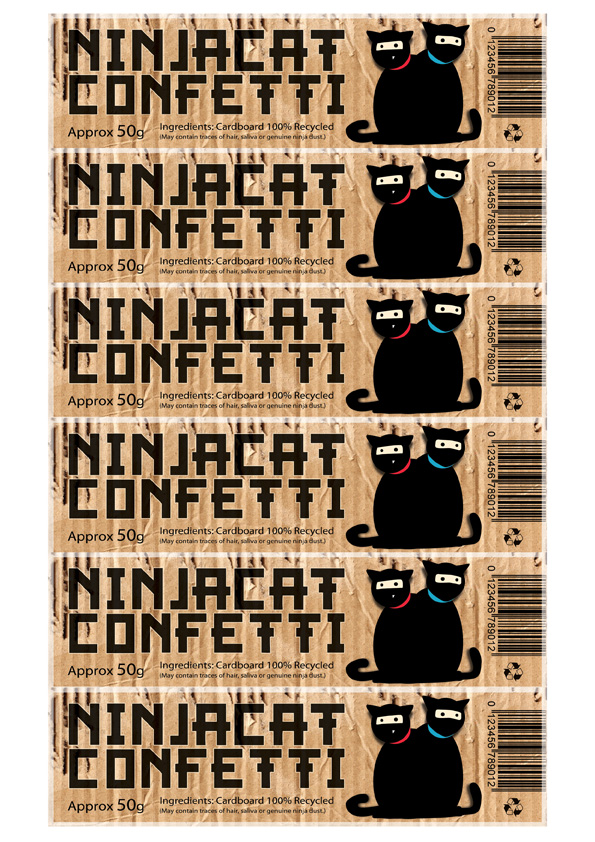 Exclusively available @ travisbacon.com/tbay – from THIS Friday.. (Friday 13th.. well they are black cats, after all. Maybe ONLY available on Friday the 13th's, or for every 13th 'liker', on facebook)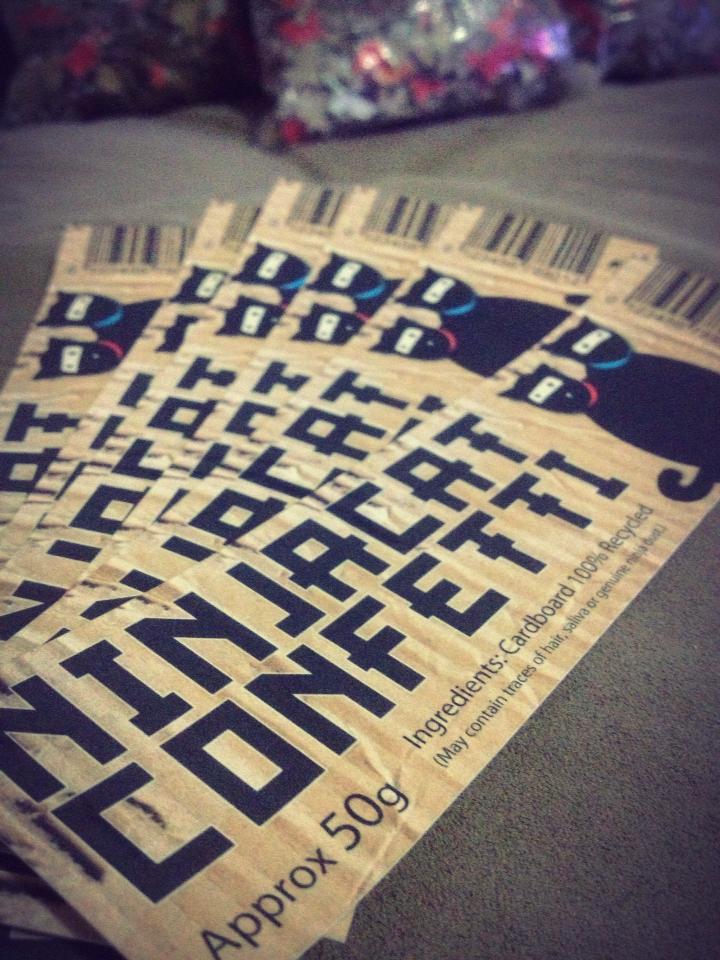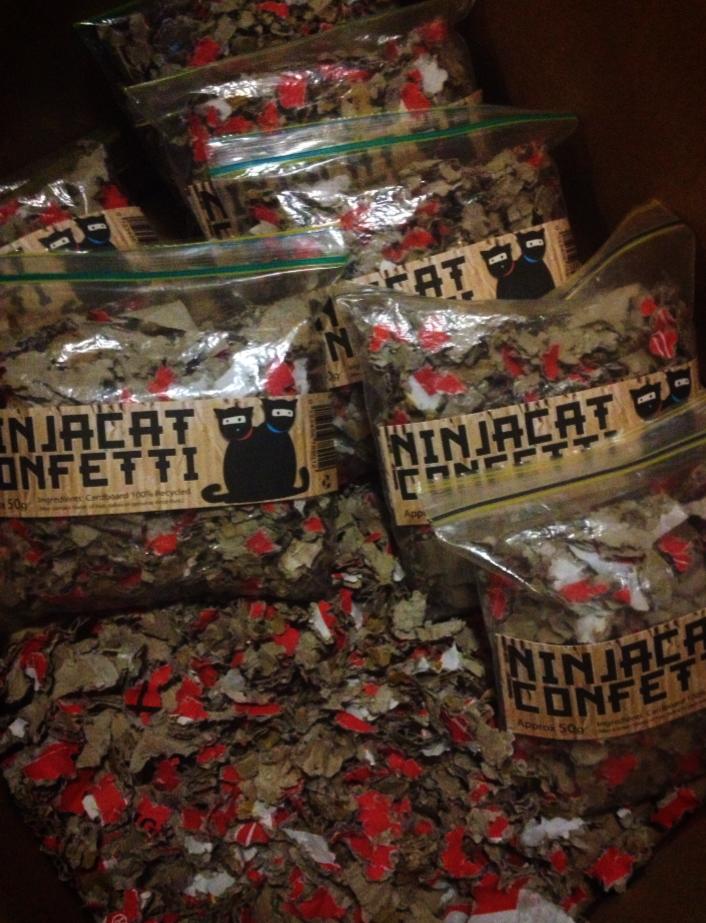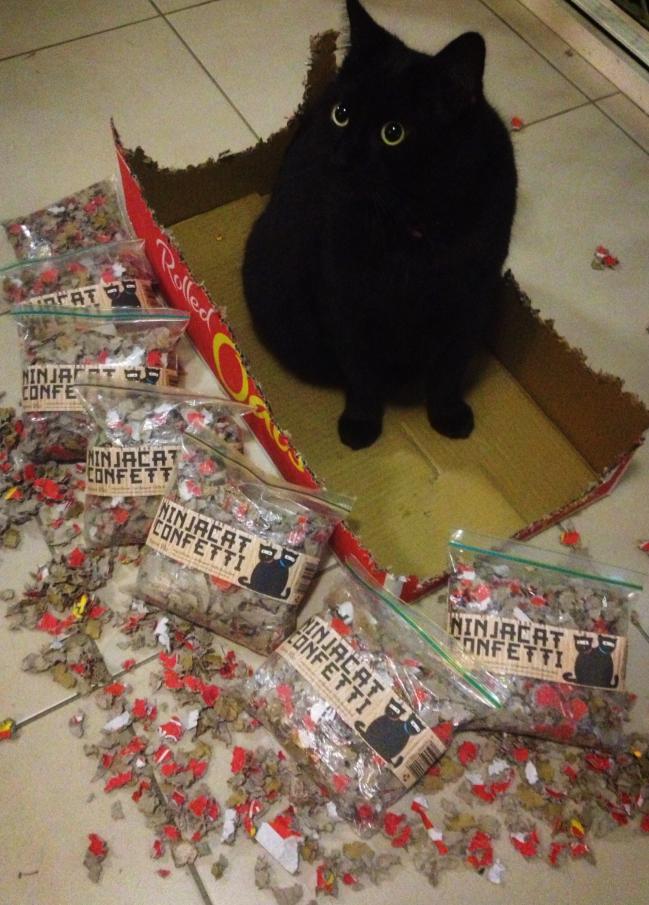 So.. in a nutshell